70 Ltr Steel Grease Trap
£229.00 ex. VAT | £274.80 inc. VAT
Stops Fats, Oils & Grease From Blocking Your Pipes!!
Enter Basket Coupon Code 2009 to get £10 off today!
70 litre capacity
Dimensions (MM):630 x 420 x 360 (l x w x h)
Height To Inlet / Outlet (MM):257
Connects to standard 2″ pipework (50mm)
Comes with full instructions for easy installation
Use indoors, outdoors or below ground
Neoprene sealed lids preventing unwanted odours
5 Year warranty

Out of stock
Description
How do grease traps work & how to maintain them?
Our range of grease traps are very easy to install and can be cleaned in 3 easy steps! Our diagram below shows how our grease traps takes in waste water, separate the fats oils and grease, and drains clarified water.
So how does it work? The water from your sinks enter the grease trap via the inlet. The dirty water hits a baffle, a sort of steel wall if you like. This baffle forces the water downwards as well as slowing the flow of the water. Because fats, oils and grease (FOG) is 96% less dense than water, it will rise to the top of the tank. The clarified water is released via a catchment chamber (in grey in our diagram) that leads to the outlet.
The fats oils and grease that has risen to the top of the trap will solidify on the surface of the grease trap, almost like ice would on a lake. Any solids will fall to the bottom of the trap.  Solidified fat on the top of the trap can be easily scooped out and placed in either your none recyclable waste or it can be given to a specialist oil recycling company to take away. The solids (or hard foods stuffs) also need to be scooped out at regular intervals. The frequency of the cleaning differs from company to company as it depends how much fat is poured down the sinks. We advise to check it daily when its first installed. If it needs cleaning, clean it. If it doesn't then check on it the following day. You will soon find that you will get into your own routine.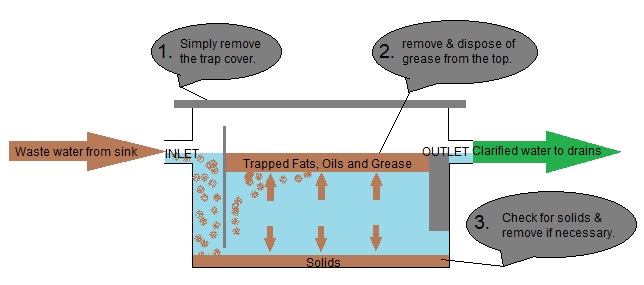 If you need to talk your requirements through then please give us a call on 0151 647 2568
Complies with: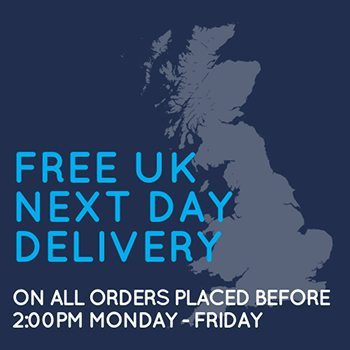 Designed in accordance with:
Key Features:
Minimise drain cleaning call-out charges
Improve wastewater discharge quality
Eliminate unwanted, nasty odours
Corrosion free construction
Technical Information:
Model: RIX-15KGEC34
Dimensions (MM):630 x 420 x 360 (l x w x h)
Inlet/Outlet (MM):50
Grease Capacity (KG):14
Capacity (L):70
Meals Per Day: Approximately  120 – 150
Flow Rate (L.P.M):69
Height To Outlet (MM):257